The perfect setting to begin and end your day
Rooms and suites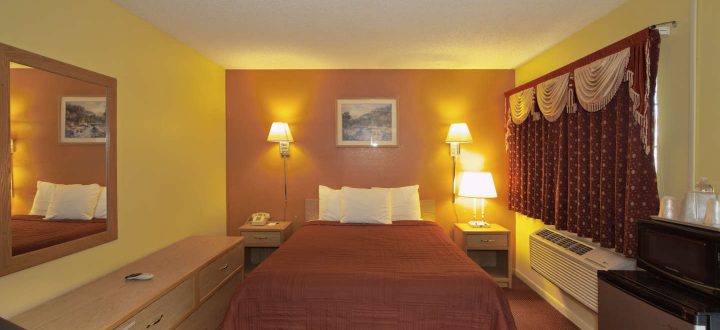 Our least expensive room features a private tub and toilet room with separate dressing room, both newly floored in gorgeous ceramic tile.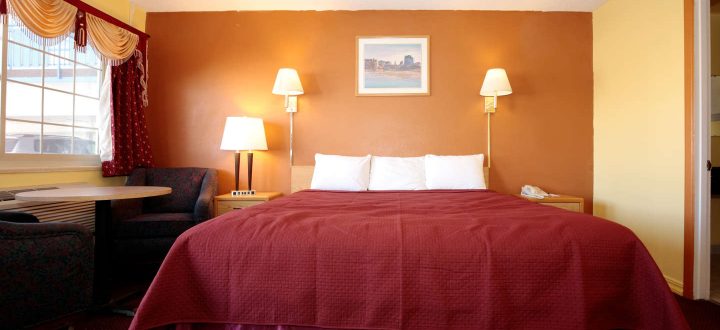 This updated room features a roomy standard King bed, and separate bath and vanity rooms with new ceramic tile flooring and tub surround.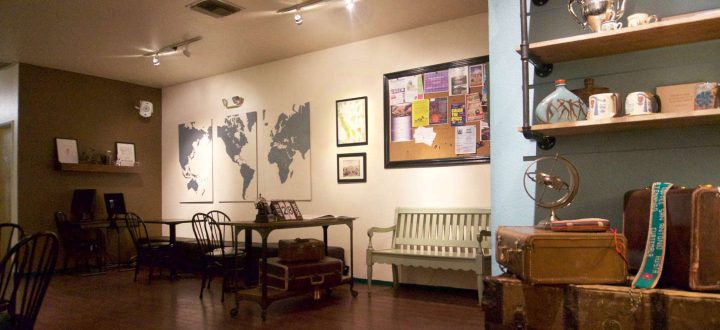 The Regency Inn and Suites is located next door to the Winnemucca Inn, which features a 24-hour restaurant, bar, sports lounge, and casual gaming floor.
Across the street, you'll find Winnemucca's movie theater, Park Cinema. Click here for current shows and showtimes. There's also a 24-hour convenience store and gas station across the street.
Two blocks away, you'll find Global Coffee, a boutique coffee house with the best espresso drinks in town, as well as cold- and hot-brewed coffee.
You'll also find the first and original Griddle restaurant two blocks away. They serve the best breakfast in town, hands down, and lunch is pretty good, too.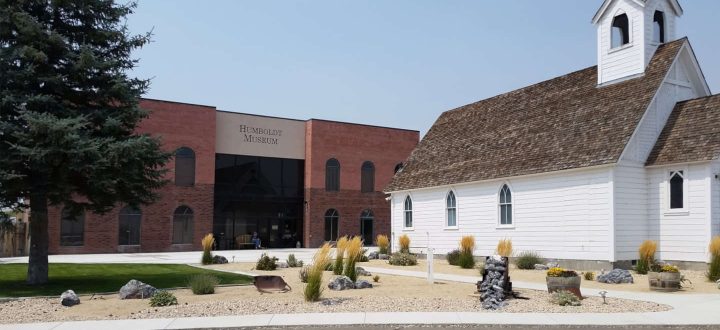 If you're coming to down for an event, we're a 10-minute walk or two-minute drive from the Winnemucca Convention Center, and a six minute drive from the County Fairgrounds and Outdoor Events Complex. The excellent Humboldt Museum is a four-minute drive away.
If you're in town for a sports event, we're a seven minute drive from Albert M. Lowry High School, and a four minute drive from Winnemucca Junior High School.
For a dinner treat, we recommend the internationally renowned Martin Hotel, a family-style Basque restaurant guaranteed to send you home full. It's a 14-minute walk, or three minutes by car.
There's lots more close by, though. Ask us for recommendations any time!