Bring the Whole Crew
Three Queens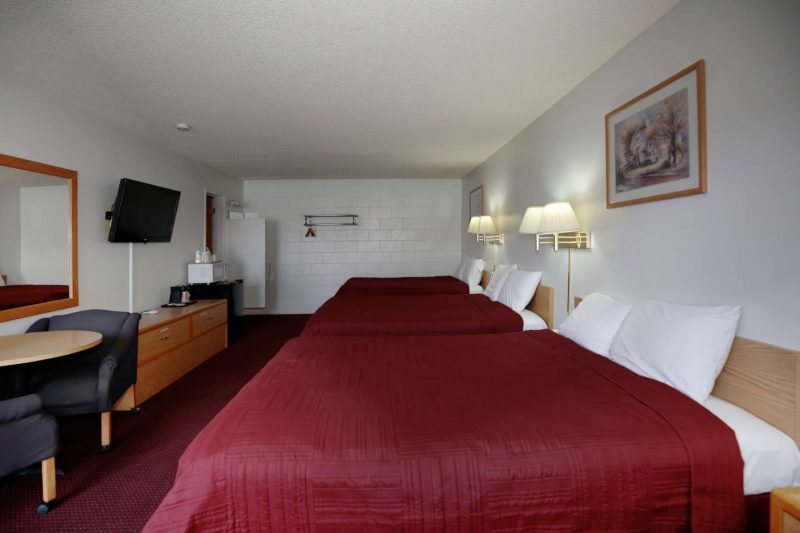 A great room for the whole crew to share!

This room features sinks both inside and outside the bathroom, which has been updated with tile flooring and tub surround.

Amenities include USB phone chargers, flat-panel TV, extra sheets and pillows, ironing board and iron, hair dryer, refrigerator, microwave, coffeemaker, ice bucket, glasses, and bottled water.